MULTI-PURPOSE - Suitable for testing out hair colors before applying permanent hair dye. Great for parties, clubbing, festivals, cosplay, themed party, face painting party, stage performance, Christmas make up, Christmas Stocking Fillers or top gift for kids, teens and adults. 
Perfect for coloring pet fur for your beloved dog or cat. Vibrant color for pet grooming by color your cat or dog hair or give your american girl doll a makeover by coloring its hair 
---
#H110 Candy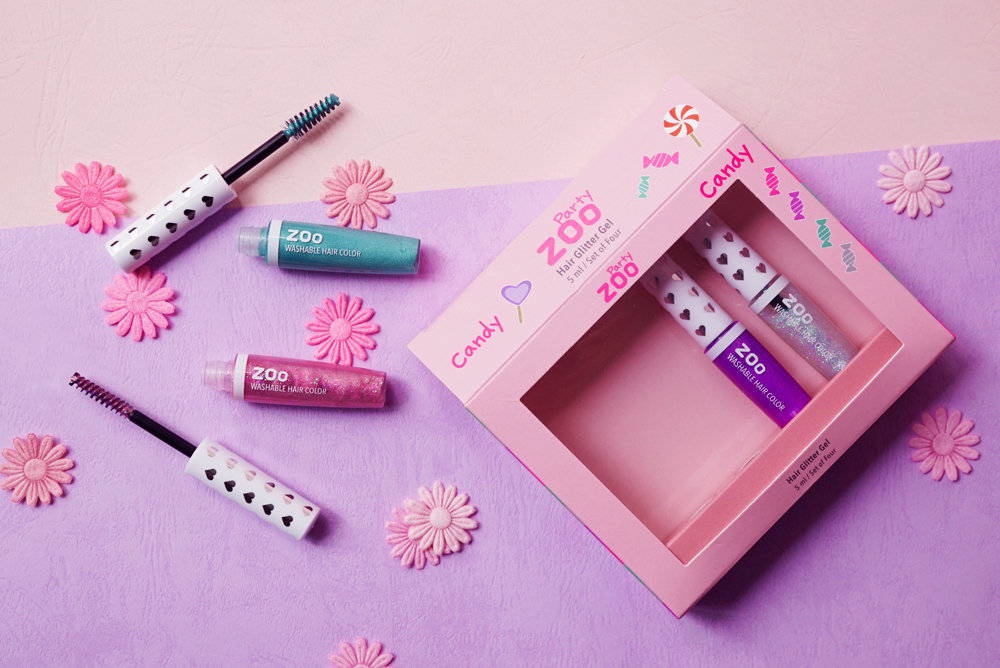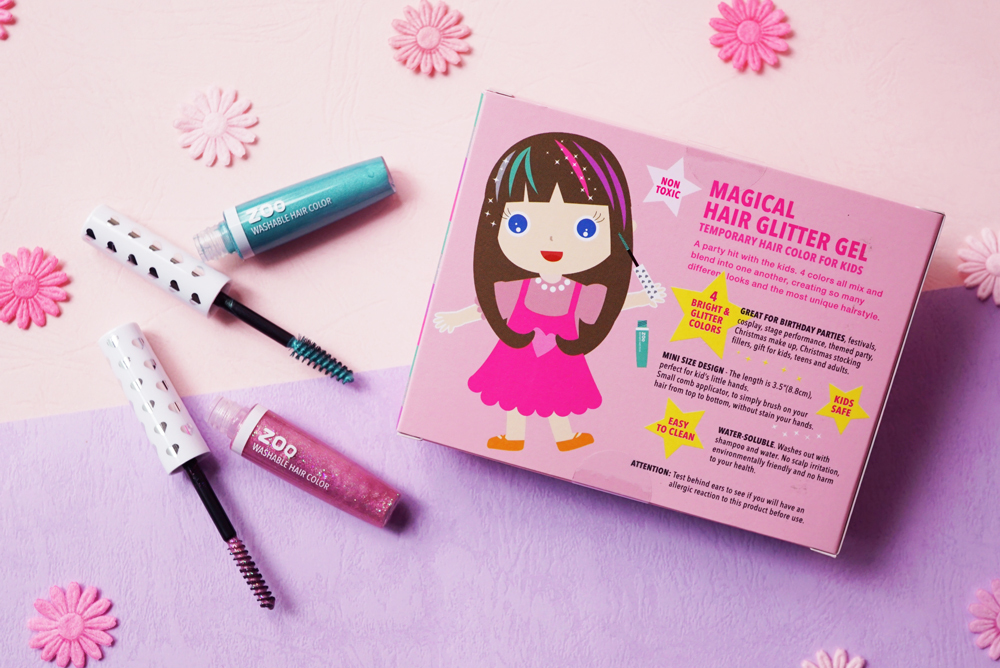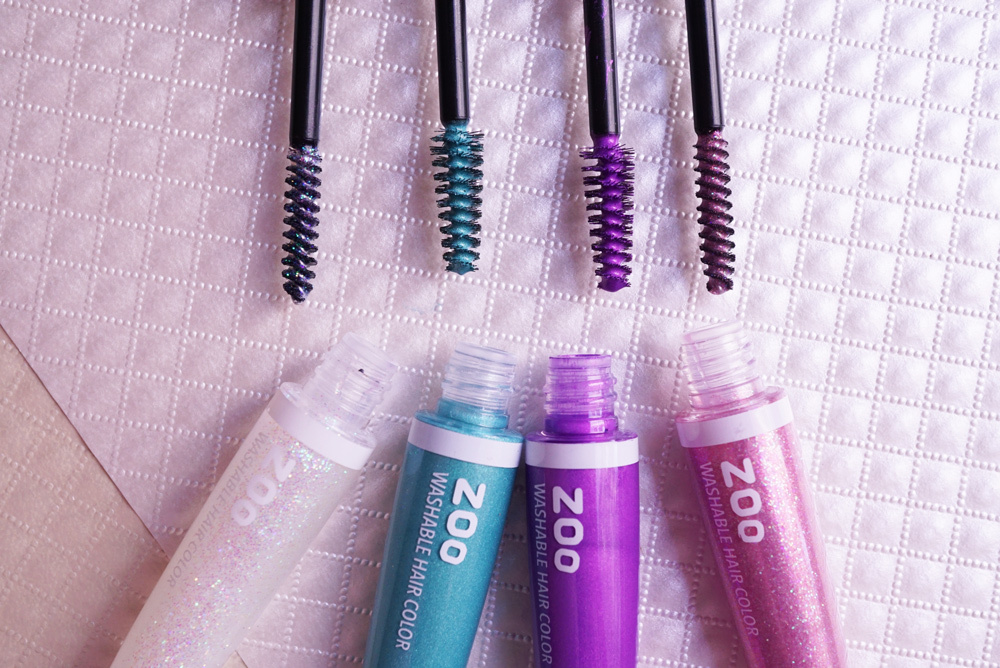 ---
[4 bright and glitter colors] all mix and blend into one another, creating so many different looks and the most unique hairstyle for you. 
[Easy to Use] This hair mascara features a small comb applicator, to simply brush on your hair from top to bottom, without stain your hands. 
mini size design - The length is 3.5"(8.8cm), perfect for kid's little hands.
[Kids Safe & easy to clean]
water-soluble. Washes out with shampoo and water. No scalp irritation, environmentally friendly and no harm to your health. 
These hair dyes are non-allergenic, non-toxic, water-soluble,  environmentally friendly and can last up to 3 days. It is no pungent odor, can be easily washed with water or shampoo, and will not harm your hair and scalp. 
ATTENTION: Test behind your ears to see if you will have an allergic reaction to this product before use 
Usage:
1. Apply hair mascara on your hair from top to bottom.
2. You can mix and blend into one another.
3. As needed, comb your hair for a nice, smooth finish!